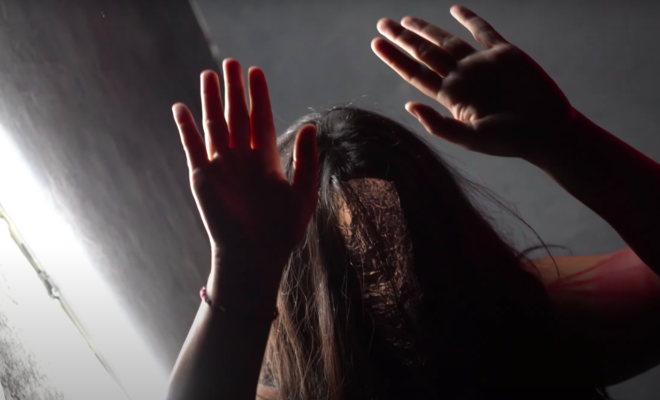 ONE SHOT SONG
Child of No Nation « The Fountain » : trip auditif
By
|
On a tous des moments dans la vie où l'on panique. Ce sentiment assez terrible est au coeur du projet de Child of no nation, dont l'album expérimental La Pànica se dévoile ici avec un premier extrait intitulé The Fountain. 
Un titre qui rappelle la noisy music et qui n'hésite pas à jouer avec les limites de l'auditeur pour le plonger en plein trip auditif.
La vidéo conceptuelle qui l'accompagne, signée du photographe et vidéaste new-yorkais Dani Gros rajoute une couche d'abstraction et de curiosité en jouant la carte de la performance. On n'est d'ailleurs pas surpris que le disque de Child of No nation ait été pensé comme une bande-originale pour une performance d'art. L'idée ici est de transformer ce qui nous panique en force. Crier un coup pour mieux renaître en quelque sorte. Intrigant.