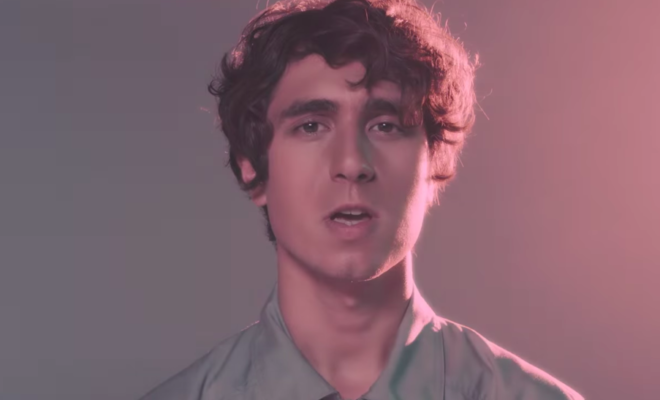 ALBUMS
Kazy Lambist « 33 000 FT. » : pop, electro, caresses
By
|
On l'attendait de pied ferme et Kazy Lambist a sorti pendant l'été 2018 son premier album intitulé « 33 000 FT. ». L'occasion de réentendre ses merveilles pop déjà beaucoup aimées ici  ,« Love song » et « Shutdown », mais surtout de découvrir une flopée de nouvelles pistes puisque ce disque généreux compte pas moins de 15 morceaux.
Ce que l'on peut dire, c'est que notre mignon Kazy Lambist oscille entre pistes pop dansantes teintées de mélancolie et ballades tendres. Dans la première catégorie citons les imparable « No Face », « The city is beautiful » et « The Essential »  . Dans la seconde catégorie, « Annecy » et surtout « Lights on water » (notre morceau préféré de l'ensemble) font des ravages sur nos petits coeurs.
Avec sa voix qui se hisse délicatement vers les sommets et ses beats caressants, Kazy Lambist délivre un premier album abouti et rêveur.